Return To Blog
How to sell a car on Craigslist.
Denver Craigslist posts
---
By Bryan Windstrum - Aurora, Colorado - March 22, 2016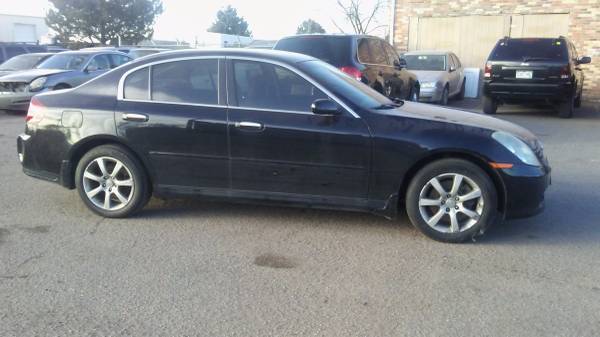 How to sell your used car on Craigslist
There are many people who live in the modern world who don't have any idea of what they should do with their old cars. Selling it on Craigslist is considered one of the best options available for those looking to sell their cars. Generally, selling to a private party is more financially beneficial for both the buyer and the seller.
Craigslist is definitely considered the best place available on Internet to place classified ads. You can think of selling any product or service on Craigslist. Here are the steps that you need to follow when you are selling your used car on Craigslist.
Make sure what you have and what is needed - As you already know, you are not the only person who is trying to sell a used car on Craigslist. Therefore, you need to post your advertisement in such a way so that you can get the attention of others. You need to have a proper title for the ad, damage disclosure agreement and a bill of sale.
Determine the value of your car – Before you place the advertisement, you need to have a clear understanding of its used value. You can start off by analyzing the damages of your car. In addition, you will need to determine the actual Kelly Blue Book Value of the car. You need to figure out the right sale price of your car in order to sell it without losing money or going through the frustration of showing it to 100 people but never actually selling.
Take some photos – The Craigslist advertisements with photos receive a lot of attention when compared to others without pictures. Therefore, you need to capture some real images of your car before placing the advertisement. It is better if you can clean up your car before taking these images to create a positive impression on the minds of buyers.
Gather all information – Now we have come to the last step of preparation stage. You need to gather all information related to your car, including the model, make and manufactured year. You should also have a clear understanding about its features and damages as you are going to be questioned by potential buyers.
Now you have all the information and let's see how to create your account in Craigslist and post the advertisement
Creating the account – Creating an account in Craigslist is simple and anyone can do it within a couple of minutes. There are two types of accounts in Craigslist, which are known as continuous accounts and one-time post accounts. It is better to create a continuous account as you can edit the information of posted ads whenever you want. You just need to enter the username, email address and password to create an account.
Creating the new post – Now you have created the account and it is the time to post your ad after logging in. You can simply click on "New Posting" to post the ad. Then you need to select "For sale by owner" followed by "Cars and Trucks by Owner". You are provided with the ability to control the visibility of your advertisement based on the geographical area.
Writing an effective post – The next step would be to compile your advertisement as an effective post. In fact, the way you compose your advertisement can make a big difference. You need to include a clear headline as most of the Craigslist users tend to open advertisements after reading the headline. In addition, you need to use short paragraphs to help the viewer read it with minimum hassle. It is better to stay away from capital letters and tacky symbols when compiling your Craigslist ad. In addition, you need to be informative and creative, especially when selling a junk car. Make sure you give plenty of information to the readers such as the history, color and condition to keep them away from confusion. You can also think about including KBB information in here. It is extremely important to be honest when posting the ad. You should only include real information in the advertisement. In addition, you should never forget to include photos.
Pricing your junk car – In order to sell your junk car in a marketplace like Craigslist, you need to price it properly. In order to get a better understanding of the market price, you can do a simple research on Craigslist itself and look for the price of cars with similar conditions. Then you need to price your junk car reasonably to sell it within a short period of time.
Things to watch out for – It is important to keep several facts in mind when selling a junk car on Craigslist. When you are creating the advertisement, it is recommended to use the built-in proxy option of the website, instead of including your personal information. This can help you to stay away from spammers and scammers. In addition, you need to be careful not to give any personal information to others. When you are dealing with Craigslist buyers, you should only accept cash. You should never accept a checks or PayPal payments. You will have to meet the buyer in person when making the transaction. You should not meet him at a venue that he recommends, unless it is a public place. Even if you are going to a public place, you need to accompany someone with you.
If you follow all these steps, you will not find it a difficult task to sell your junk car on Craigslist. Once you post the advertisement, you will be contacted by many auto junkyards as they are interested in the parts of your vehicle. Also many Denver junk car buyers may contact you. You can think about selling the car for them as well.