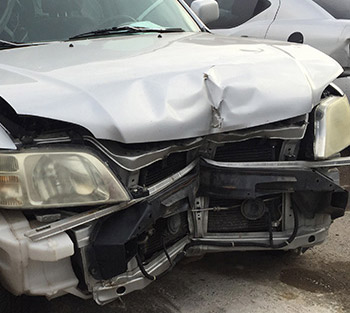 Get Cash for Your Unwanted Junk Vehicle in Boulder, CO
There"s no way around it – dealing with a junk car, truck or SUV is often an emotionally taxing ordeal. Usually our customers just got handed a huge repair quote from a mechanic or have been involved in an accident. Now they are being told that their vehicle is worth a fraction of its value just a few days prior. We are here to serve the Boulder County residents and try to make a bad situation a just a tiny bit better.
Colorado Junk Cars is here to buy and pick up your vehicle and transform your liability to cash on the spot. We are located in Boulder, Colorado, and will be happy to offer you the most competitive price for your wrecked or damaged car, truck or SUV""no matter the condition. Many companies will charge to tow it away, and parting out your car can be a time consuming process that leaves you with the eyesore still in your driveway. However, you have another option: We will also tow it away for free, a service whose cost many other companies will deduct from their offer to you.
Our process is a simple and easy one. You won"t face any long online forms or similar hoops, and you"ll receive your cash within just minutes of one of our representatives arriving at your vehicle"s location. We pick up almost anywhere""whether the car is at your mechanics, a body shop, or at your house.
About Our Process:
We offer a very straightforward procedure:
Simply, reach out to Colorado Junk Cars by phone at 720-279-0229 or merely fill out our online form, to get a quick and friendly quote of your vehicle's salvage value.
You then will provide us with basic information about your unwanted vehicle, and our local staff will provide you with a quote.
We will arrange a time and place for the junk car removal. Colorado Junk Cars serves the entire Boulder, CO area. Same-day pickup is available on most days!
Our friendly cash for your junk car technicians will arrive at your location to pay you cash and tow your car away for free! Our techs will also supply you with an official, State of Colorado, bill of sale for your records.
Your old car will be taken to our junkyard facility, where it will then be evaluated. Useful parts in good shape will likely be removed and offered for sale. Wrecked may be bought as scrap depending on the severity of the damage. Colorado Junk Cars handles the title transfer for you so it really doesn"t get much easier.
We imagine that your junk vehicle has been weighing on your mind for a long time, and Colorado Junk Cars will be happy to help you finally relieve yourself of it. There"s no need to go through the hassle of dealing with it yourself. Our network of buyers will professionally handle every aspect from start to finish""all you have to do is reach out!
Call today 720-279-0229 or fill out our brief online form!